About Helen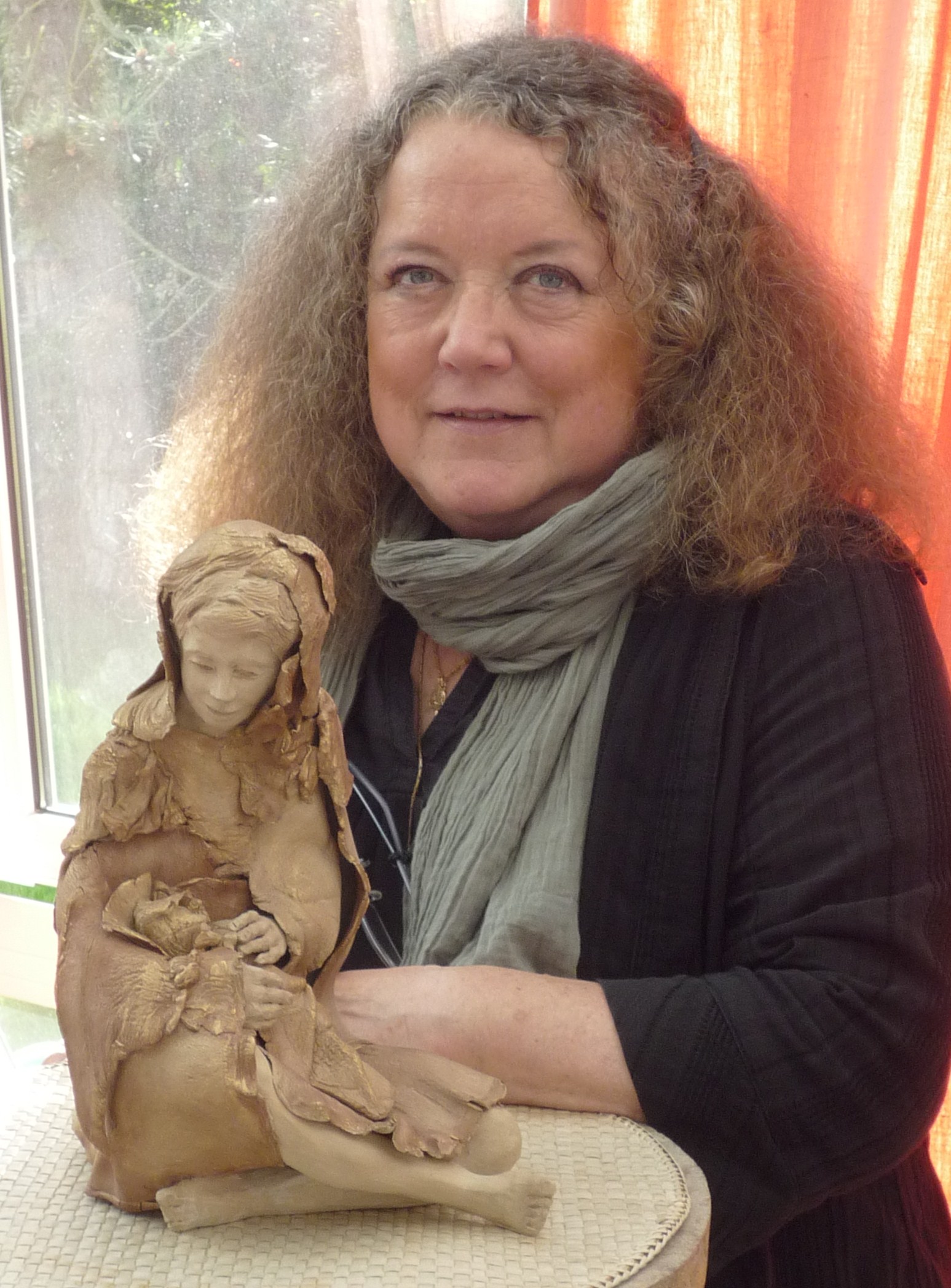 Helen Powles was born in Yorkshire , UK, but prefers, after more than forty years of residence in France , to consider herself as European. She studied English literature and Art History at the University of Nottingham and obtained her Masters and DEA at the Sorbonne Nouvelle. She has always painted. After her literary studies and the beginnings of a career as journalist in London, she found herself in Paris with a family, took up her brushes again and began to exhibit her paintings. She still loves to paint, but her encounter with clay several years later was a real revelation and she immersed herself in this new art form – another dimension.
She is now renowned for her sculptures. She creates unique ceramic works , often associated with wood and other materials. They are sometimes translated into bronze. Her sculptures, like her paintings, are difficult to classify. Figurative, they are imaginary, timeless, imbued with mystery, a mythological and sacred emotion , the visions of her meditations.
Her figures are timeless, built in thin leaves of clay – Grès de la Puisaye, a throwing clay used by potters, which is extremely supple and fine – round a central void. She throws, twists and shapes these leaves to create the figures before firing very slowly to 1,300°C and then she patines them very lightly with ochres and gold waxes. Their flowing drapes reflect the influence of the sculptures of the great mediaeval Gothic cathedrals. Her technique, both studied and spontaneous, speaks of her quest for simplicity. The thin leaves of clay, the essence of our mother earth, are the expression of the paradox of the human soul, of the fragility of the delicate leaves strengthened by the passage through fire. Emotion and love can be read in the faces and the hands – their silence speaks.